One doesn't expect to see a golf course photo with snow! However, when the snow arrives early and provides wonderful contrast with the fall colour that is still on the trees, it creates a photographic opportunity.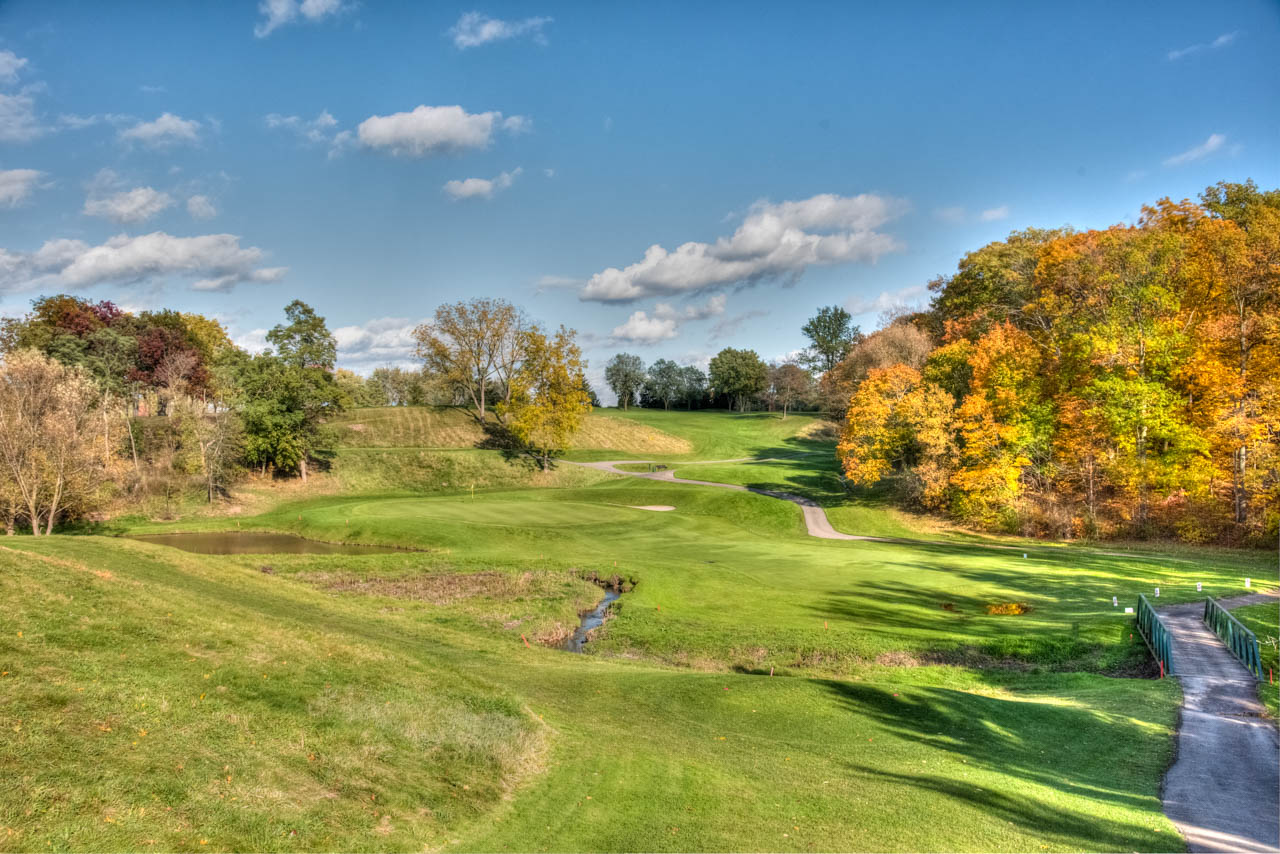 Just a few weeks earlier, it had looked like a beautiful par 3, radiant with fall colors. Which photo is better? You decide. I doubt you'll ever see the snow shot on the golf club's promotional materials, but it is a wonderful landscape photo.
We take photos that attract attention. They're interesting. And sometimes they're shot on days when you wouldn't expect to find a great photo opportunity.